11:07 AM Tri-State Weather Update
Line of storms gusting out produced wind damage in Clay County, Illinois last night/early AM with gust measured at 68 mph at the Flora Municipal Airport, 1 mile east of the city limits.  Power poles & trees are reportedly down around Flora, including one tree that fell through the roof of a house & downed power lines were blocking US 45 south of Flora.  A gust of 62 mph was also measured in Flora.
A gust of 46 mph was measured at the Olney-Noble Airport, while a gust of 53 mph was measured on Route 130 a few miles south of town.
Otherwise, gusts of 30-40 mph were common in the area.
A VIEW OF THE LINE & WATCH ISSUANCE AT 2:35 AM: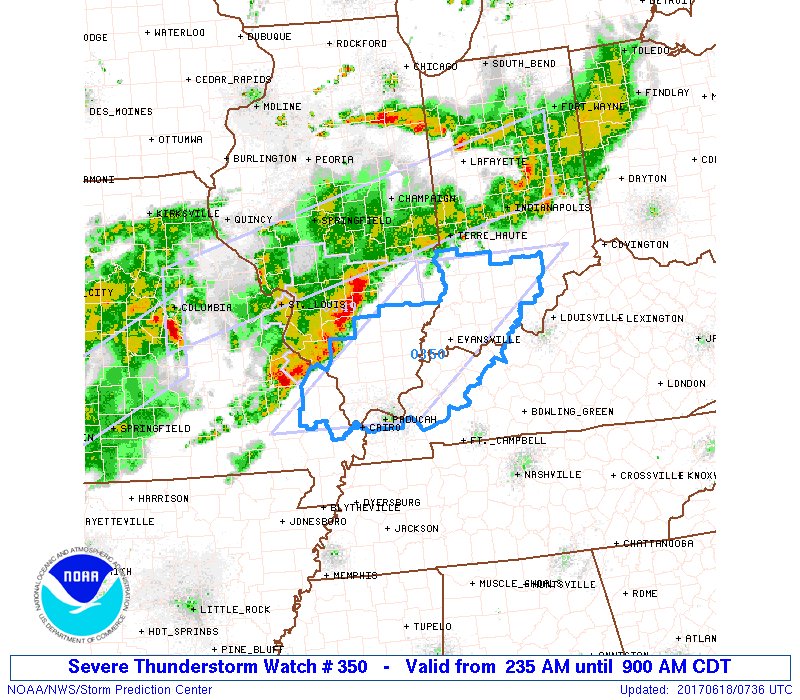 Any rainfall in the Tri-State along & south of the Ohio River should gradually exit midday-early afternoon & high/mid cloud shield should thin from northwest to southeast for some sun.
Cumulus should develop as secondary surface cold front currently lined up from west of Detroit to St. Louis sags southeastward.  This may pop a few showers & t'storms with 30% coverage today.  Highs will run in the 70s in our southeastern half to lower to mid 80s elsewhere.
Comments
comments